Mediterranean swimwear fashion
Perfect look!
Regular price
Sale price
€82,00 EUR
Unit price
per
We began a long but satisfying journey towards sustainability, using ecofriendly raw materials to preserve the beauty of the island and contribute to the care of the planet.

We care about making global the local tradition of the island. Therefore, our designs are inspired by iconic symbols of Formentera and its color palette. We are concerned about the proximity industry, our production is always local with high quality standards to offer you an iconic product.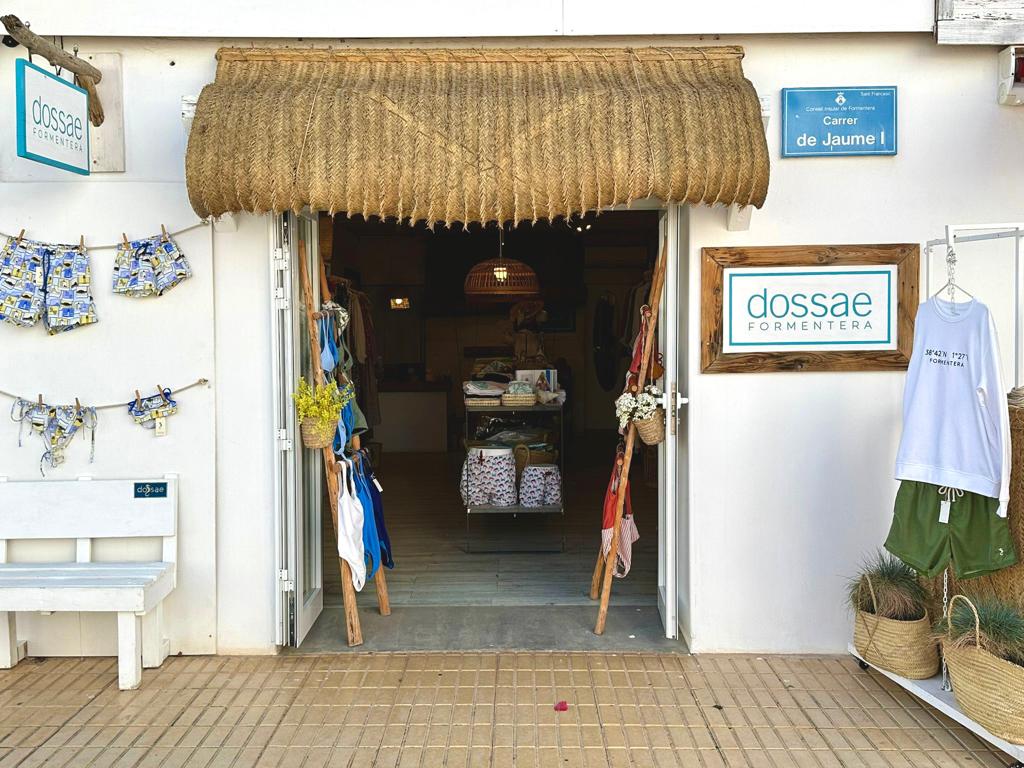 Store - Hours and address
MAY
10:00 - 14:0 / 17:00 - 21:30
JUNE - SEPTEMBER
10:00 - 14:00 / 18:00 - 22:00
📍Address
Calle Jaime I, 23 Bajos C.P. 07860 San Francisco Javier FORMENTERA
Balearic Islands - Spainemail:
info@dossaeformentera.com